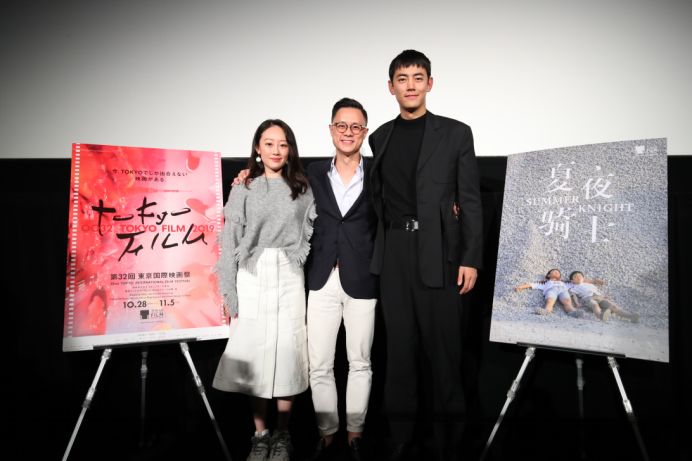 This November 5th, the 32nd Tokyo International Film Festival, announced the winner of the Asian Future Best Film Award ——Summer Knight, which is scripted and directed by Xing You. It stars Lu Huang, Ludi Lin, and Lingchen Ji, who played a lost young man in it.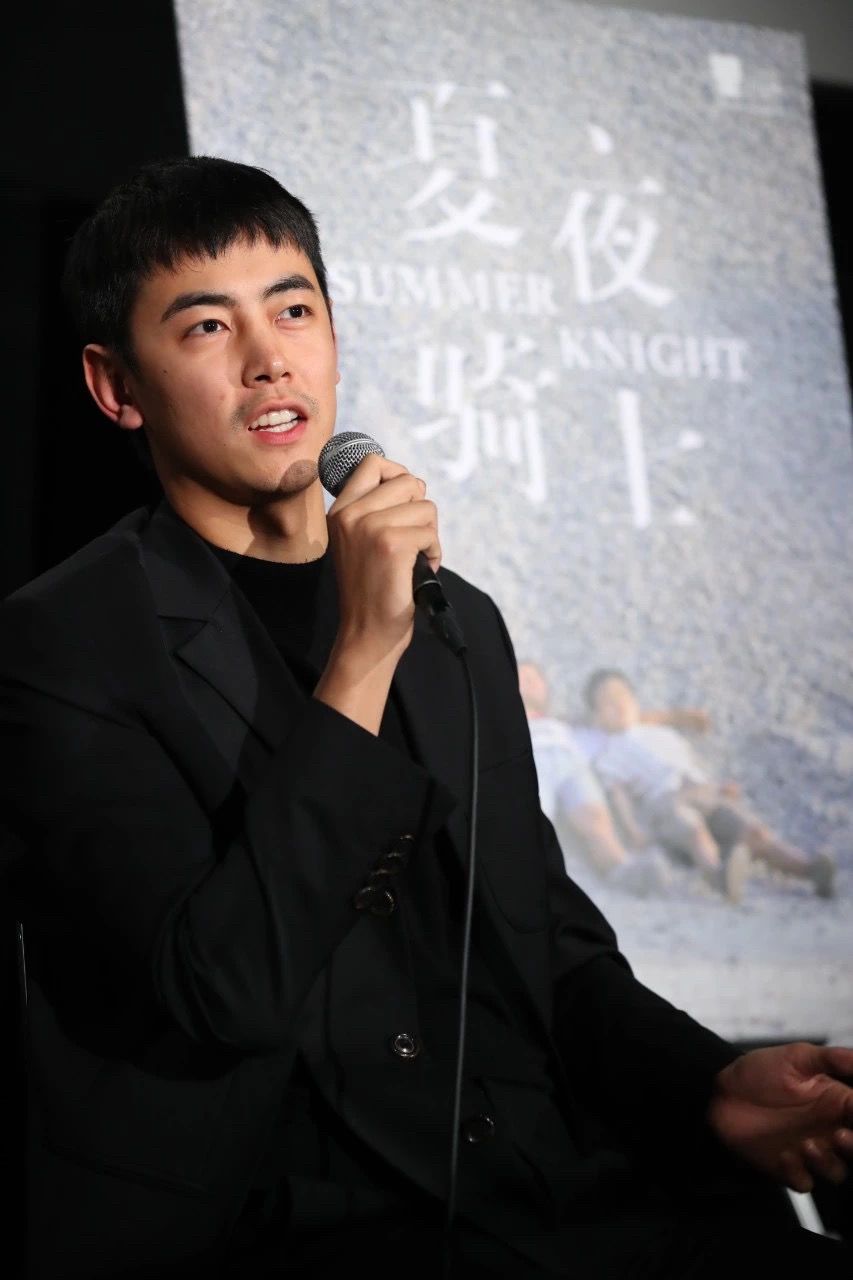 Lu Huang, played the role of Tian Tian's teacher in this film shares her congratulation in the Chinese social media Weibo.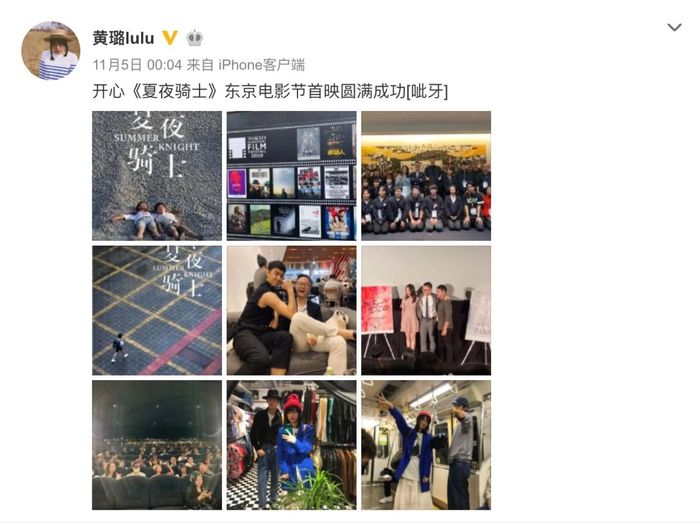 This film set up in one summer of late 90s, Chengdu, China. Eight years old boy Tian Tian is left in his grandparents' home by his parents and forced to live with his uncle and cousin. Tian Tian is fascinated by the fantastic story of traditional historical Chinese hero Shaoyun Qiu and Guangong. After his grandma's bicycle is stolen, he and his cousin come up with a heroic and absurd plan to catch the bicycle thieve.

Writer-director Xing You pours his heart and memories into this personal and thought-provoking drama film. Especially the generation who born in the late 80s and early 90s China could quickly get the scene from the historical objects like iron fans, vintage china teacups, and old hulking bicycle. He brings the symptoms of that era to the composure and decent grandmother figure and also the protective and fond grandfather.
The poetic and smooth film languages reconstruct the sentimental reality and bring in a dreamy fantasy sometimes. There is one moment in the film. The unsophisticated little boy wipes the blackboard in the fine dust. And the music Swan Lake links it to every pure grant thing in our mind. This first - time feature director Xing You draws on his unique ,thrilling, and inspirational talents to create those motion pictures.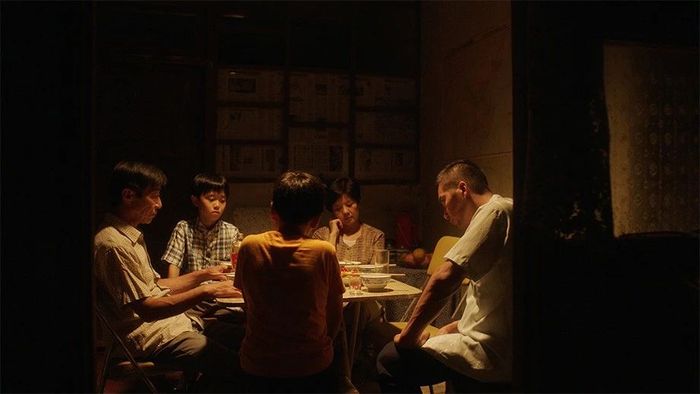 Audiences gave a strong response to Xing You and his crew after the film festival screening. Not only Chinese audiences but also Japanese audiences love it for a reason. Let us review some of the Q&A after screening:

Q: I was deeply touched by this film. And I recalled some memories from my childhood. Two little protagonists have a different personality and their uniqueness crash in the end. I wonder what's the director's intention for this ending.

Xing You: I try to address the similarity of those two boys who are set to be two distinguished people from their behaviors and languages. However, we found the soft and sensitive mind of Tian Tian's cousin who shows like a crude and rash person. And Tian Tian is the timider one who has a crazy and fierce mind. This story is talking about the grey and mixed area of behavior and morality.

And those two boys all first time realize the dilemma in that grey area of their behavior and morality. At the end of this film, the young brother stops his cousin from continuing the plan, which would help him. About their future, I wish there is an opening space for imagination. And that is essential to the film director.

Q: I feel Chinese kids could quickly put themselves in this film. I want to ask the grown-ups a question. I was feeling a sense of helpless when I heard they had such a conversation about stealing. I don't deny there are some pieces of a warm moment as I wish. But that kind of moment won't stay longer. I want to know how the director understands the environment is influencing the kids (in China) and why he designed the story like this?

Xing You : I am glad you mentioned the sense of helpless. Why I put the character in their troubles is not for criticism. Ordinary people have unapproachable desires and dreams. And through the choices they made, their luminous humanity could come out. And the adults have more experiences, compared to kids. But that doesn't mean they are not facing a more manageable situation. When a father wants to deal with their relationship with their kids, every day, every issue will be a new issue. To some degree, the father is brittle. I won't put the grown-ups in the relative place to highlight the conflict between their complexity and the children's simpleness. And the conflict could drive this story to a further situation.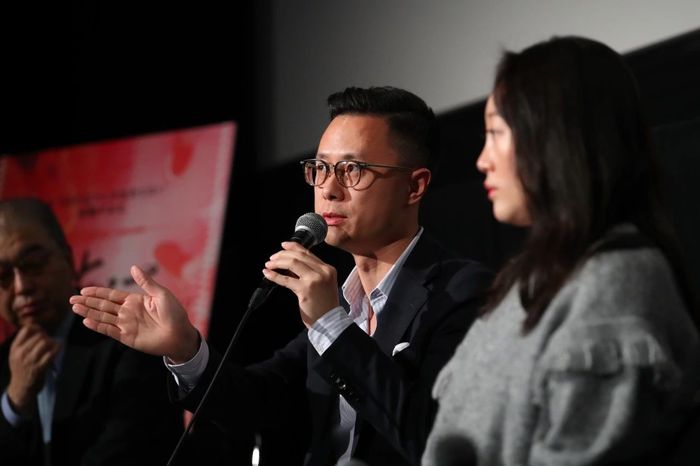 I got a chance to watch the Summer Knight, which is fascinating. So I invited my Japanese friends to this screening. My friends told me they want to watch it again!
And we met the director Xing You and this family – liked production crew called Xs Media. Most of them received international film education. Some of them are working for both Chinese and American film industries. They are young, professional,, motivated, and creative. Director Xing You has already done a few American short films before. And the young and talented producer Rachel Song is known as the producer of Sundance awardfeature Nancy and adorable indie film A Kid Like Jake.
This film means a lot to both the director Xing You and the producer Rachel Song. This is Xing You 's first feature film. And also the first Chinese feature film to Rachel Song. We have a great time talking about this film, their friendship and filmmaking experience in China and the US.
Xiao Yi: Could you please tell us who are you and what are your stories in behind of this project?
Xing You: I'm Xing You. In 2008, I came to the US for studying. My undergraduate degree and master's degree are both about media. In the middle of my undergraduate program, I found my determination to be a film director. I applied for a master's degree in filmmaking to approach my goal.

After graduation, I spend one year working on a job that had nothing related to the film. And I met Rachel in Los Angeles. After I finished that job, I decided to find a new position in the film industry. Since I had thought of writing my feature at that time, I started to share and pitch my ideas to Rachael and other friends. She is the one who gave it the most concern. So we decided to develop it and make it.

We came back to China in 2018 at a different time. I had five years no returning to China. And both of us had no idea about what we had to do at that point. But we all recognized that our project needs to fall into place. But how to do and start from where we're not so bright. We took six to seven months to do the pre-production.

This script started to develop since 2016. And I finished the first draft on the march of 2017. But Rachel knows this script was changed every day. The latest version is quite different from the first draft. We revise the script again and again. My main job in the last seven months after I returned China was fixing the script. I didn't give up revising and polish it until the shooting started.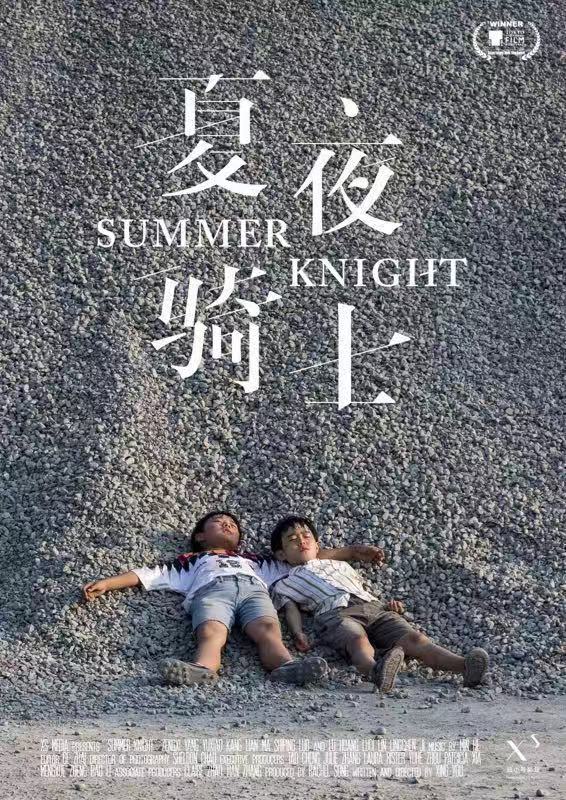 Rachel Song : Years ago, I went to America to study Producing after completed my undergraduate program, which is about writing and directing at Beijing University. I stay and work in the American film industry since graduation. In about 2016 and 2017, I began my career as an independent film producer. I was luckily attached to two American films, back to the time I met Xing You. One of the films won the best screenplay in Sundance. As I mentioned, those two are both American films. I need to think about my future. Going back to China or staying in the US. You know, most of the predecessors in this field have already gone back to China.

I met Xing You who is someone I can talk to. I feel we have the same vibe. And I got a chance to read his script. That is the trigger for me to think about making a Chinese film. And as you know, I went back to China in 2018 to make it.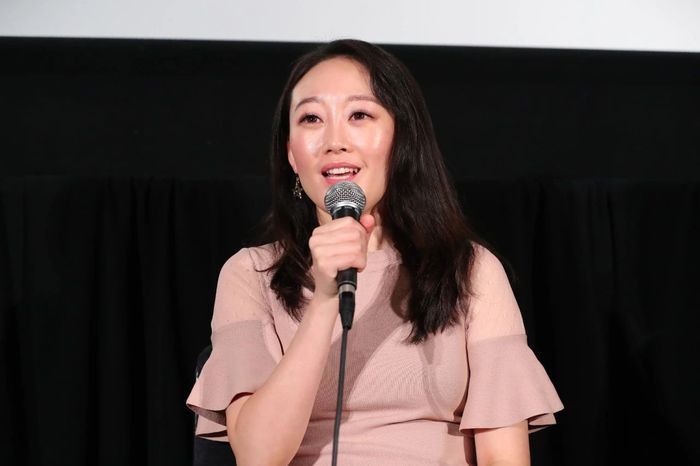 Rachel Song: The whole process of pre-production went on well. We found actors like Lu Huang, Ludi Lin, and Linchen Ji. They had already been well known as professional and matured actors in China. We didn't know each other before this project. And we were lucky to reach out them from all kinds of resources. I think maybe we can have great communication because everyone loves this script. And they told me they want to play it.

There is one episode. We were planning to start shooting in June and July. But we met some issues. One is that we changed our below the line production group. And another one is I found I was with child. But we still started shooting in August. And wrapped in September. Then we went back to LA to finish the post-production. Our post-production, like editors, sound mixers, songwriters, special effects, and color-correcting all base on LA. They are ethnic Chinese or Chinese and working in la. Like our DP (Director of photography ) Sheldon. He is an ethnic Chinese and grow up in the US. We have an international film production crew.
Xiao Yi :Did you met any trouble during the shooting?

Xing You: Yes, we met some obstacles which were not exceptional. And we all have troubles more or less in doing film.

Rachel Song: We got worked up before going back China. Our production crew was more experienced in theAmerican Film Industry. Honestly, nobody had experience in making a feature film in China. We seek for some instruction from people in the Chinese film industry. At the end, I found the whole thing is better than our prospection. We may have a very negative prospection before shooting. And the fact was we inked with a very good below the line production team . From the line producer to Producer assistants, everyone did a wonderful job. To compare with some crew in the US, they did an even better job.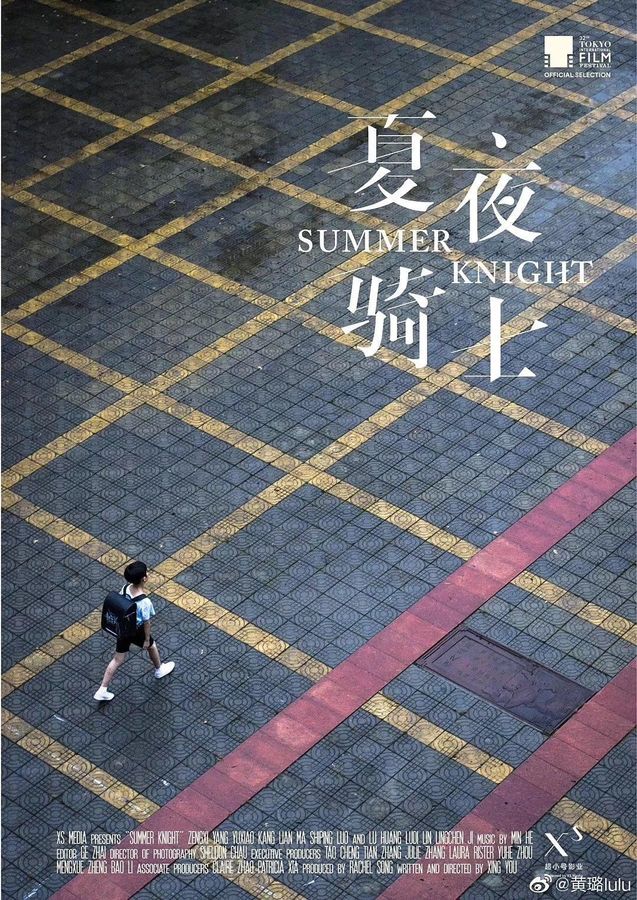 Xiao Yi:You all made some films in the US. What are the differences between making a film in China and making a film in the US.?

Xing You: I think the degrees of specialization which is not referred to their craft. I can't tell the difference between Chinese film crew or American film crew. Actually, the Chinese crew members are excellent and highly skilled. The only differences are the standard procedure in those two film industries.

Maybe in American, all filmmakers are informed to work in one procedure. But in China, they may have different working ways. So this is the difference in their procedures and systematic level. Also, there are some details that can prove that. For example, there are some scenes including kids. And in this circumstance, in the US, they have very strict rules for working hours. But no specific rules in China. So we need to negotiate by ourselves.

Also, when I worked with people on set. I felt they had very flexible working hours. Not like the US, people have a very stable working schedule which forces you to work for 8 hours one day. So they have some differences in the working process.

Xiao Yi: Which way do you prefer?

Xing You : I can't tell which one is better. They are both essential parts of your crew. If we use different machines to make an example, maybe Chinese made and American made have different functions. You can tell their different functions. And finally, you are the one who needs to be familiar with their function and use them to get a similar result. As a director, this is your responsibility to adapt and accommodate them.

Rachel Song: Like what the director said, you may see the one standard working way in any film crew in the US. And in China, you may get different working styles that depend on the directors, producers, and the crew members. Maybe we are the kind of team that has a very direct working style. So the members could easily gain the work efficiency. At the same time, we accepted the old traditions in the Chinese Film Industry like the opening ceremony, giving out a red paper containing money as a gift and so on.

Xing You : And one more example about our DP Sheldon, I want to use it. In the other country, DP, Gaffer, and G&E are one department with dependency. Gaffer needs to listen to DP. But in China, sometimes we see the Gaffer is on an equal place of DP. Sometimes, the gaffer does not need to follow the DP's instruction. Sheldon is a young DP. And this is his first time working with the other senior filmmakers in China. In the beginning, he feels a little bit awkward when facing this seniority system. Then they understood each other and build up a good relationship.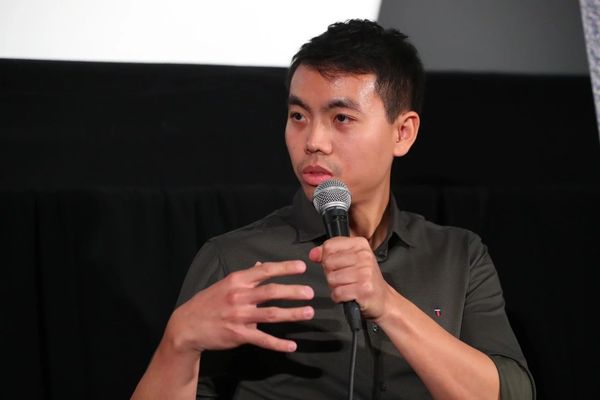 Xiao Yi:About this film, I feel the director you have a very outstanding and unique film style. Do you think your style is influenced by any artist or performers?
Xing You:I don't want to be defined. Style is one element that attracted me before I became a director. Once I started to create my film. Style is not the main goal of making a film. And if you push harder to seek one specific style, it will become one obstacle itself.

So I always repeat one idea to my crew: make sure we base on the characters and their struggles to make the film. Style maybe just a reflection on the way we transfer the character and human emotion to motion pictures. It won't be added to the visual effect we want to raise intentionally.

It's really hard to say who influenced me. But when we prepared this film, we had some references. Our DP will give a look book that is full of the visual elements and references may help to tell the story. Our pitch book also has a lot of different films as references. For example, we have Ingmar Bergman's Fanny and Alexander,The White Ribbon from Michael Haneke,the 70s Spanish film from Víctor Erice called The Spirit of the Beehive,Yi Yi from Edward Yang and Terence Davies' The Long Day Closes. But all those films have no so much similarities. We absorb what we need. Finding the standpoint may be more important than simulating one exists film style.

Xiao Yi: Rachel, Does there any kind of special things from the director that makes you want to know this project?

Rachel Song: We had already decided to make a film together before I saw his script. We talked freely in different things like movies, life, and philosophy when we huge out. I found we had something match at a higher level of ideas. My husband and I also like to dig something deep, something is not involved in our conversation.

I feel a creative artist and a good director who always see the world from different angles. And this is a quality to sort out things from different dimensions. At the meanwhile, they make a very clear mind and reasonable choices. Only this kind of person can tell good stories that touch people. When I met Xing You, I realized that he is a person with this quality.

I suddenly fall into this story after reading his script. It let me feel the same emotion of watching Yi Yi which I love so much.

I had an urge, a strong feeling, and some rational consideration. In a word, I made my mind to work with Xing You and produce this film.

Xiao Yi: What is your direction in your future career path.

Xing You: This film is divided and conflicted. When we talked about it, we were struggling to add elements of one typical genre or give a literary film. I am the key factor. Because this is my first feature, I want to put all sorts of things in it. What is it exactly for audiences? I don't have the right to say so.

From my start point, I put so many different thoughts on it. Some of them are more concerned about the film genre. Some of them are from a different angle to feel the story. And the storyline about a bicycle is more helpful to look in a way of literature or theatrical drama , which cares more about individuals, their emotions, and their choices.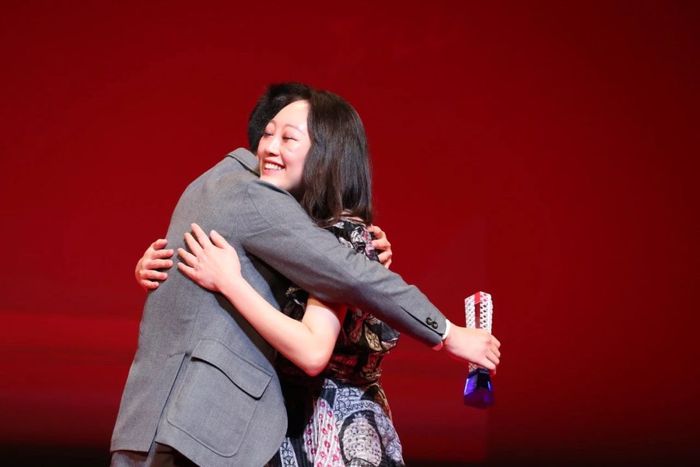 I think the dilemma of individual morality is one topic that attracted me for so long. This is very interesting, because in Chinese morality and ethics are one word and means the same thing. But in the western context, they have two different meanings. I found this confusion is so interesting. I could see people are suffering from the confusion of morality and ethics. Someone stands in the middle and can't make a choice. This is the original standpoint motivates my film. I wish my future films could continue this theme by using different forms of stories. I don't want too much limitation from a typical genre. So I may slow down and observe where is my position and what kind of projects is right for me.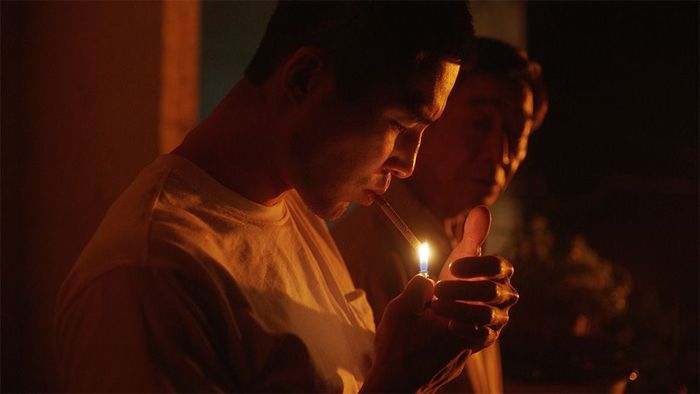 Xiao Yi: Will you chose a strategy that only screen in the international film festivals? Or are you planning to give a screening in China?

Rachel Song: We also sent our film to several international film festivals after we came to Tokyo. Hopefully, we can follow our plan which is screening in some big film festivals to get more feedback and concerns. After all, we want to screen it in China.

We are getting the touch to different releasing companies from both China and the other countries. I hope we can find one suit for out project. I don't like the mark off between commercial movies and art films. But our film has to be defined of an art film and be released as an art film under the specific content of art films. We are thinking how much the audiences can accept it. We have a big expectation of meeting different voices from Chinese audiences.